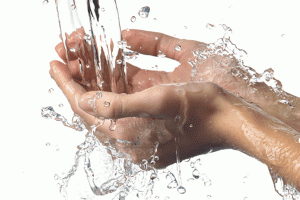 Association Managers should go into the details of facilities management to ensure the scope of services are set in line with recommended health and safety standards. Leaving all affairs in the hands of  FM companies with broad and vague scope of services is an extremely dangerous practice that paves the way for disasters.
This article is aimed to educate Dubai's Owners' Association Managers and Boards on the subject of preventing water borne diseases and familiarize with recommendations of Dubai Municipality. Water storage tanks cleaning and disinfection is one of the items most Owners Association Managers and Facility Managers do not give the importance it deserves. The reason this topic is being written about is because water borne diseases pose a serious health risk. A recent example of 5 people losing their lives in Portugal due to legionella is enough to jolt any professional responsible for health and safety of communities.  Knowledge of most professionals is limited to Dubai Municipality's recommendation that Water Storage Tanks should be cleaned and disinfected once every six months by a Dubai Municipality accredited service provider.
Dubai Municipality's Public Health and Safety Section has issued recommendations to prevent legionella. This includes monthly visual inspections of water distribution system and water features for any organic growth or accumulation of dirt.
Types and Frequency of Lab Tests
Testing of water quality at Dubai Municipality accredited laboratories is very important in ensuring delivery of water that is free from harmful bacteria and chemical contamination.  Bacterial Analysis should be done every 2 months. Test for presence of Legionella should be performed once every 3 months. 
Moreover World Health Organization recommends performing Chemical Analysis once every 6 months.
Number and Location of Samples
At least 4 to 6 Samples should be collected at different locations in the distribution system including from the ends of the system. Samples can be collected from consumer's taps or designated sampling taps can be installed in parts of the system. There should be fixed as well as random sampling. Fixed points could be in common areas such common rest room, or taps at storage tanks. Random points could be selected from inside units, such as kitchen/pantry faucets.
When taking a microbiological sample, or sampling for chemical contaminants in the source water, the sample tap should be flushed for 2–3 minutes before the sample is taken.
If taking a 
chemical sample to check
 if 
lead
 is leaching from the tap or plumbing fittings the 
tap should not be flushed
, as it is necessary to collect the 
first flush
 of water
from the tap 
after
 it has not been 
used for 12 hours.
Labeling of Samples
Immediately before or after collecting a sample, ensure the the container is labelled clearly with information below, the same information should be stored on sample collection acknowledgment:
where – the sampling location, with sufficient detail to be able to repeat the sample from the same location, including the site code where possible.
why – the reason for sampling (complaint, routine test, process control or compliance)
when – the time and date of collection
who – the name of the person collecting the sample (for traceability)
how – the method of sample collection (ie, grab, first flush or full flush)
other – weather conditions, temperature and any other useful observations
The above information should not be considered for regulatory compliance. Please refer to Dubai Municipality's recommendations and guidelines.