Façade Cleaning November 2017
Please note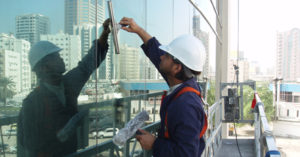 that the external facade cleaning works will begin on November 27, 2017 and will take approximately 30 days to complete depending on the weather conditions.
We request you to keep windows closed at all times during and after the cleaning.
For any queries:
Call: 800 (ITIHAD) 484423
Email: cs@itihad.co.ae
Fire Sprinklers pipe line Testing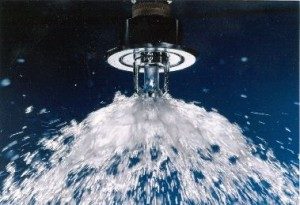 Fire Sprinklers pipe line Testing 
Dear Residents / Property Owners
This is to inform you that Fire 7 conducting the Fire Fighting and Fire Alarm Testing  which include Sprinklers system checking at your floor on 12 Aug 2017 (Saturday) between 11:00 am to 12:30 pm it will be highly recommended to be in apartment to avoid any damage if there is major leakage in your apartments Sprinklers and provide the access to Fire 7 team to check and ensure there is no leakage in your apartment on 2nd Floor of Tower A and in Shops at the Ground Floor.
Thanks for your cooperation in advance.
Pest Control Treatment – July 2017
Pest Control Treatment – July 2017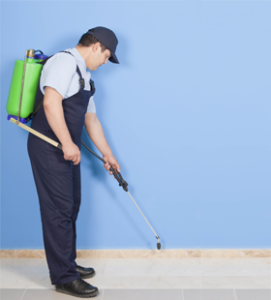 National Pest Control Team will be doing pest control treatment for all common area in the Tower A & B as per below schedule:
July 30, 2017 8:00 am to 5:00 pm
July 31, 2017 8:00 am to 5:00 pm
Please note that the Owners' Association is responsible for Pest Control in Common Areas, which is scheduled at least once every three months. It is important that each apartment owner/tenant arranges a pest control inside the apartment at least once every six months to avoid cross infestation.
Dubai Civil Defence & Fire Alarm Testing
Please be informed that the Fire Alarm Testing for tower A & B, Fire7 will be on site to perform the Fire Alarm Testing.

During this time it will be necessary for the alarm sounders to function for several minutes as well as repeated evacuation messages shall be heard. This will be repeating several times during the testing period.
These inspections are required by the local fire marshal, fire codes, and national standards. With your help, we can get the required inspection done with as little as possible discomfort to you.
July 26, 2017  – Dubai Civil Defence Inspection From 08:00 am to 02:00 pm.
July 26, 2017  to July 28, 2017   –  Fire Alarm Testing 09:00 am to 05:00 pm.
IMPORTANT NOTE!
If the 'Evacuation Messages' are activated more than 5 minutes during the test period that indicate a genuine evacuation , all occupants must follow the evacuation procedures immediately.
Interruption of Electric Supply-
Interruption of Electric Supply 
DEWA's AMI (Advance Metering  Infrastructure) project works will be carried out in Marina View Towers A & B which will require temporary interruption to the Building electric supply only as per below schedule for 60 to 90 Minutes.
July 19, 2017 at 11:00 am to 12:30 pm
The downtime is inevitable to Support of the vision of HH Sheikh Mohammed Bin Rashid Al Makthom to make Dubai the smartest city in the world.
For Further More details you can contact us on  800-ITIHAD or Tower's Reception 04-4227618.
We Appreciate your Valuable Support to DEWA for Executing the above Work.
Thanking You,
Evacuation Drill – Wednesday, May 10th, 2017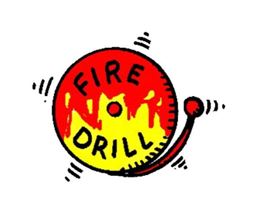 To: All Fortune Executive Tower Owner's and occupants,
As an ongoing commitment to life safety, Dubai Civil Defense will be conducting an Evacuation Drill on Wednesday, May 10th, 2017.
We ask for your full cooperation during the evacuation. We recognize these drills may interrupt your schedule, and we apologize for any inconvenience this may cause.
Please adhere to the following directions when the alarm sounds, or if Voice Evacuation announcements for evacuation:
Proceed to the nearest evacuation exit.
Proceed to Designated Assembly Area located in front of the building.
Emergency officials and volunteers can be identified by their brightly colored vests and clipboards.
Remain at the Assembly Area until Headcount is taken and/or you are excused by an emergency team official.
The duration of this fire alarm will be kept to a minimum; however, it will be conducted in such a fashion as to allow all tenants within the building to evacuate.
NOTE: As per Dubai Civil Defense requirement everyone should participate in the drill.  Anyone found inside the unit during this period will be imposed to a fine.
For Any queries:
Call Security: 056 908 5363  / Mr. Riaz 055 691 3580
Mr. Shahbaz 052 985 0246 / Mr. Tousif 055 912 5475
Email: cs@itihad.co.ae