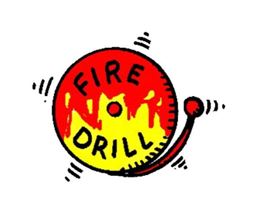 To: All Fortune Executive Tower Owner's and occupants,
As an ongoing commitment to life safety, Dubai Civil Defense will be conducting an Evacuation Drill on Wednesday, May 10th, 2017.
We ask for your full cooperation during the evacuation. We recognize these drills may interrupt your schedule, and we apologize for any inconvenience this may cause.
Please adhere to the following directions when the alarm sounds, or if Voice Evacuation announcements for evacuation:
Proceed to the nearest evacuation exit.
Proceed to Designated Assembly Area located in front of the building.
Emergency officials and volunteers can be identified by their brightly colored vests and clipboards.
Remain at the Assembly Area until Headcount is taken and/or you are excused by an emergency team official.
The duration of this fire alarm will be kept to a minimum; however, it will be conducted in such a fashion as to allow all tenants within the building to evacuate.
NOTE: As per Dubai Civil Defense requirement everyone should participate in the drill.  Anyone found inside the unit during this period will be imposed to a fine.
For Any queries:
Call Security: 056 908 5363  / Mr. Riaz 055 691 3580
Mr. Shahbaz 052 985 0246 / Mr. Tousif 055 912 5475
Email: cs@itihad.co.ae